출처Online 개최
조회수 191
등록일2020-09-15
첨부파일
바로가기
[라이카바이오시스템즈] Multiplexing Masterclass Program - 매주 화요일 오후4시
[라이카바이오시스템즈] Multiplexing Masterclass Program - 매주 화요일 오후4시

안녕하세요?
라이카바이오시스템즈코리아입니다. 9월 22일~10월 6일 매주 화요일마다 Multiplexing
관한 webinar가 SelectScience에서 진행됩니다.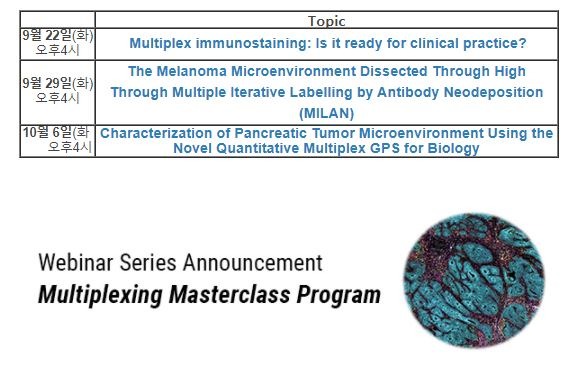 Leica Biosystems is excited to introduce our new Multiplexing Master Class Program, hosted by SelectScience.
Each webinar will offer a deep dive into research studies, showing the potential of performing multiplex immunofluorescence/immunohistochemistry for use in pathological specimens, with a limited amount of material to extract maximum information.
The topics will also explore how multiplexing is enabling pathologists to investigate more complicated questions and spatial relationships between identified cell populations.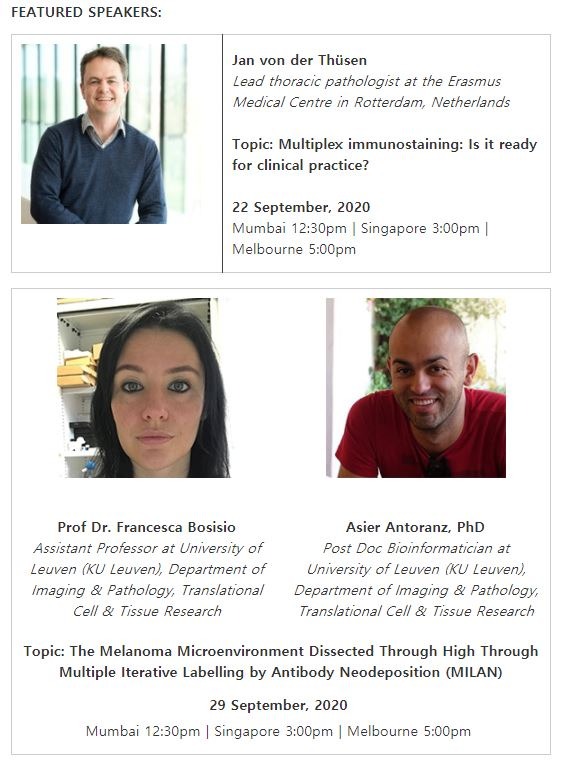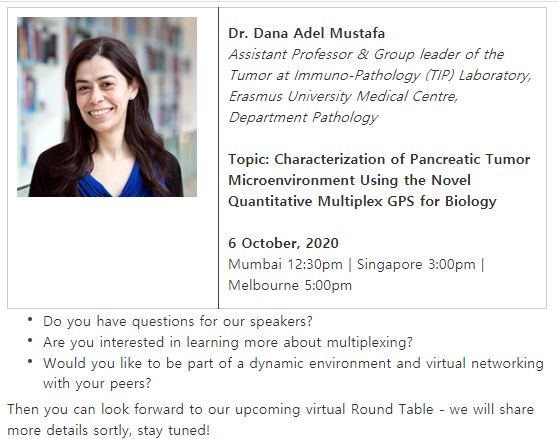 문의 : 02-3416-4564 / LBSKO.Marketing@leicabiosystems.com
...................(계속)
☞ 자세한 내용은 내용바로가기 또는 첨부파일을 이용하시기 바랍니다.